About Rebounders Gymnastics
Rebounders Gymnastics of Timonium, MD is a well established and fully equipped facility providing a family friendly atmosphere of structured gymnastics and much more for all levels since 1975. Rebounders is a safe place for your child to participate in age appropriate gymnastics, special needs, fitness, home school, field trips, drop off programs as well as pre and competitive teams.
Our goal at Rebounders is to coach each gymnast to reach the highest achievable level. Rebounders prides themselves on providing the athletes with the tools of understanding, believing in themselves and their coaches, to strive to reach their goals and rise to that challenge. Here at Rebounders we are building people and developing personalities of strength and perseverance in a fun and safe environment.
Gymnastics is the basic grounding for all sports! We feel there is no other activity that better develops a strong body and an active mind. Gymnastics develops strength, flexibility, coordination, agility, balance, kinesthetic and spatial awareness, and endurance. Additional benefits of gymnastics training include focus, self-motivation, self-satisfaction, independence, discipline, camaraderie, and a genuine love of movement.
Rebounders Gymnastics in Timonium is a 28000 Square feet facility. The space is divided into 3 sections, the Main Gym, Team Gym, and Kangaroo Learning Center (Licensed Child Care). Rebounders is fully equipped facility with all girls & boys Olympic apparatus as well as many training and preschool equipment to provide safe and efficient training for all ages and levels.
​
Olympic Vault & Foam Vaulting systems

Olympic Uneven, Parallel & High Bars

Olympic size and low Balance Beams

2 Full size Olympic Floor Exercise Spring Floors

Olympic Pommel Horses and Ring Tower

Pit & Strap Training Bars

In-ground Foam and Resi Pits

Trampolines

Tumble Tracks

Specialized Preschool Equipment

Climbing Ropes

An abundance of Training aids
​
​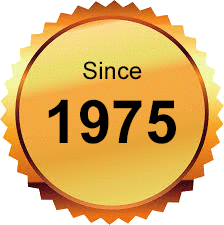 The Rebounders Competitive Gymnastics Team was started in 1972 by Jean Weber and Mel Sanborn at the Towson YMCA.
In 1983 Mel Sanborn started the Rebounders USAG Boys Team. The boys team competed locally and regionally until 1992 when the team was disbanded. A small group of boys continued to train and compete locally in the Tumbling Acrobatic leagues.
In 2000 Rebounders celebrated it's 25 year anniversary
In 2005 Rebounders celebrated it's 30 year anniversary.
In the summer of 2009 the gym expanded, adding another bay. The expansion allowed space for a 2nd main floor, and in-ground training pit. .Additional renovations included a gymnast waiting area in the observation lobby.
In the spring of 2018, the main office received a major renovation with new floor and desks.
What a year! Thanks to our wonderful customers and staff, Rebounders survived the Pandemic.
In the Fall of 1975 the Team became Rebounders Gymnastics Training Center and relocated to Foxtail Road, becoming the first independent gymnastics club in the Baltimore Metropolitan Area.
In January 1996, Rebounders moved into the new larger facility on Aylesbury Road in Timonium, Maryland. A few years later, Rebounders expanded its current location to over 16,000 sq. feet to better serve the needs of the gymnastics community.
In 2004 Rebounders Rebels started the All Star Cheerleader Team.
In June of 2007, Jean Weber retired. The Rebounders Gymnastics Legacy was carried forward by new owners Lori Stark and Heidi Soerensen, both long-term Rebounders employees since the 1980s.
In January 2015 Rebounders expanded adding an additional bay and opened its Kangaroo Learning Center, a licensed childcare for ages 2 to 5 years. In 2015 Rebounders celebrated its 40 year anniversary
In the summer of 2019 both the main public bathrooms have been renovated with new floors and vanity area.
In March, Rebounders launched their new website. In the months to come, efforts are on the way to transition back to normal.